Story-telling photography 
that speaks to the heart Story-telling photography 
that speaks to the heart Story-telling photography 
that speaks to the heart Story-telling photography 
that speaks to the heart Story-telling photography 
that speaks to the heart
ABOUT KRIS

Kris Arnold is a wedding & portrait
photographer based in Canberra.
50 years from now, when you're celebrating half a century with the love of your life and you are looking through the images of your wedding album, what is it you want to see on those pages? This is what I'm thinking about when I'm photographing your wedding.
Photography has always been my way of connecting with people. I love capturing those warm, natural moments between people, and seeing them unfold in front of my lens is what drives me. Whether it's a wedding or portrait session, I'm looking to create photos that make you laugh, sigh or smile years from now, that make you remember those captured moments and bring you back to that time.
I'm an award-winning photographer and member of the AIPP (Australian Institute of Professional Photography) based out of Canberra but there is no limit to where I will take my camera to shoot.
When I'm not behind the lens you can find me teaching judo and parenting two awesome little boys. I look forward to talking to you about your photography needs.
FEATURED WEDDINGS

Here are some of the love stories that inspire KRIS
SUSAN & JULIAN'S WEDDING
These two had a very special vision for their wedding and it was so amazing to see it unfold in front of everyone on the day. I simply loved being there to tell their story and producing images for them to fall in love with!
JULIE & ANTONY'S WEDDING
I felt like I was catching up with close friends (instead of working) and I really couldn't wait to see Sarah, Jessica and Lauren again. I just knew that those three girls would be up to absolute mischief!
PRICING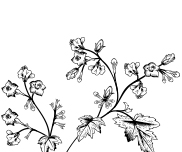 Weddings
Designing a wedding package starts with understanding the vision you have for your wedding, which is why I like to talk to all of my potential clients before we settle on a quote. However, to give you an indication of the price range, my standard wedding package starts at $2,500 and includes up to 6 hours of photography. I also have a range of other packages (including smaller packages for those on tight budget).
PORTRAITS
It might be about documenting your family before your kids grow up, or the relationship between you and your partner, or a furry friend! Or you might just want to capture a loved one somewhere that matters to them. Whatever's important to you and your family, a lifestyle session is a great way to capture a slice of your life right now. 
Prices start at $200 for a 1-2 hour session.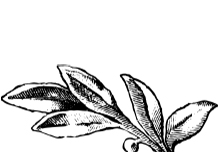 COMMERCIAL
Commissioned work starts at $200 and varies depending on the nature and requirements of the assignment.
Get in touch to discuss your project.
INSTAGRAM